Columbia Riverkeeper is the lead organization assisting the community fight this refinery. The Senior Organizer for Columbia Riverkeeper on this campaign is Jasmine Zimmer-Stucky (503-929-5950). Together with our local citizen partners Lower Columbia Stewardship Community (LCSC) we say NO to methanol, YES to 100% renewable energies and a sustainable future NOW.
---
Top Websites for Anti-Methanol Information

Columbia Riverkeeper's "Methanol Resources" page includes printable fact sheets, info on hearings and comment periods, updates on legal challenges, and links to news articles.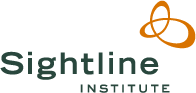 Excellent series by Sightline Institute "Fracked Fuel & Petrochemical Projects in the Pacific Northwest" with extensive details about methanol, hydraulic fracturing, and more.

Clean Air Kalama has easy-to-digest information on how you can help stop the methanol refinery including a blog and calendar of events.
---
Rad Reads, Great Graphics
Earth Justice's "What You Need to Know about the World's Largest Fracked Gas-to-Methanol Refinery".
Stockholm Environment Institute's report "Towards a Climate Test for Industry: Assessing a Gas-based Methanol Plant" (2/2018) on GHG emissions from Kalama methanol refinery finds if built it would become Washington's top contributor to climate change by 2025.
Sightline Institute's "Kalama's Methanol Refinery by-the-Numbers" article is a well-sourced detailed read by policy expert Eric de Place.
---
Vital Videos, Awesome Audios
The Pacific Northwest is the Thin Green Line. WA, OR, and B.C. must stand strong
together against big oil and gas. Learn more at Sightline's Fossil Fuels NW.
Video from Columbia Riverkeeper "Act Now: Protect the
Columbia from the World's Largest Methanol Refinery".
Listen to Kalama Methanol Refinery on the Public Dole (2018-10-15),
Sandra Steingraber on Fracking (2018-07-16),
and Attack of Fracked Gas in the Northwest (2018-02-12 w/ Diane Dick)
from Barbara Bernstein's KBOO radio program Locus Focus.
---
Disclaimer: We do our best to assure all statements here are factual and sourced. We claim no responsibility for typos, errors, or misstatements.