Columbia Riverkeeper is the lead organization assisting the community fight this refinery. Our organizer from Columbia Riverkeeper on this campaign is Kate Murphy (541-399-5666). Together with our local citizen partners Lower Columbia Stewardship Community (LCSC) we say NO to methanol, YES to 100% renewable energies and a sustainable future NOW.
---
Top Websites for Anti-Methanol Information

Columbia Riverkeeper's "Methanol Resources" page includes printable fact sheets, info on hearings and comment periods, updates on legal challenges, and links to news articles.
Power Past Fracked Gas is a coalition of PNW groups that oppose fracked gas and support clean energy. Site updated regularly with new videos, docs, events.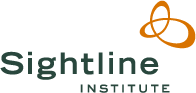 Sightline Institute's methanol research/articles are well documented with useful data, charts, and infographics.
---
Rad Reads, Great Graphics
Excellent series by Sightline Institute "Fracked Fuel & Petrochemical Projects in the Pacific Northwest" with extensive details about methanol and hydraulic fracturing including "Three Reasons Why Kalama Methanol Project Would Be a Climate Disaster" (4/2018).
Stockholm Environment Institute's report "Towards a Climate Test for Industry: Assessing a Gas-based Methanol Plant" (2/2018) on GHG emissions from Kalama methanol refinery finds if built it would become Washington's top contributor to climate pollution by 2025.
Earth Justice's "What You Need to Know about the World's Largest Fracked Gas-to-Methanol Refinery" (5/2018)


Please abide by
Sightline's Free Use Policy.

Images below are © Sally Keely. Click images for larger views.


---
Awesome Audios, Vital Videos



Youth Leaders Oppose Methanol Refinery, Climate Strike, Portland, 2019-09-20
Producers: Columbia Riverkeeper and Balance Media
Videographer: Trip Jennings, Editor: Sara Quinn
WATCH short individual videos of three amazing local youth climate activists:
Dylan Haviv, age 10, Kalama WA,
Carolyn Ceravolo, age 15, Vancouver WA, and
one of our team leads, Cambria Keely, age 17, Kalama WA.


No Methanol on Land & Water Rally, Camp Kalama
Event hosted by: Power Past Fracked Gas coalition (2019-05-18)


Clips of speeches at 12/13 DSEIS hearing, Cowlitz County, WA
Produced by: Dan Villa and Barbara Bernstein. (2018-12-26)


Brief statement from the citizen activists in Kalama, Washington.
Speaker: Diane Dick. Videographer: Sally Keely. (2018-08-19)


Video from Columbia Riverkeeper "Act Now: Protect the Columbia
from the World's Largest Methanol Refinery". (2016-11-22)