Columbia Riverkeeper is the lead organization assisting the community fight this refinery. The Senior Organizer for Columbia Riverkeeper on this campaign is Jasmine Zimmer-Stucky (503-929-5950).
---
Top Websites for Anti-Methanol Information

Columbia Riverkeeper's "Fracked Gas Resources" page includes printable fact sheets, info on hearings and comment periods, updates on legal challenges, and links to news articles.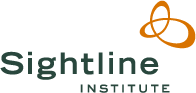 Excellent series by Sightline Institute "Fracked Fuel & Petrochemical Projects in the Pacific Northwest" with extensive details about methanol, hydraulic fracturing, and more.

Clean Air Kalama has easy-to-digest information on how you can help stop the methanol refinery including a blog and calendar of events.
---
Rad Reads, Great Graphics
Earth Justice's "What You Need to Know about the World's Largest Fracked Gas-to-Methanol Refinery"
Sightline Institute's "Kalama's Methanol Refinery by-the-Numbers" article is a well-sourced detailed read by policy expert Eric de Place.
---
Vital Videos, Awesome Audios
The Pacific Northwest is the Thin Green Line. WA, OR, and B.C. must stand strong
together against big oil and gas. Learn more at Sightline's Fossil Fuels NW.
Video from Columbia Riverkeeper "Act Now: Protect the
Columbia from the World's Largest Methanol Refinery".
Audio Podcast from Making Contact. Will we allow petrochemical export terminals to turn the PNW into a Sacrifice Zone? [Part 1 and Part 2]
---
Site Maps
Click images for larger view.
---
Project Related Websites and Documents
---
Disclaimer: We do our best to assure all statements here are factual and sourced. We claim no responsibility for typos, errors, or misstatements.